2016
With the tools offered by Microsoft Publisher you can create your own publications and edit them: design the layout for all sorts of printed documents

Microsoft's software to create and edit publicatiosn
Among the editing tools found in the Microsoft Office suite we have to point out the desktop publishing tool Microsoft Publisher. It's a program the purpose of which is to design and lay out pages, shaping up all sorts of publications with better results than those offered by Word, as it's basically a text processor.
Design the layout of a book, magazine or wedding album
This software offers a wide range of functions that allows us to edit all sorts of printouts: books, leaflets, brochures, fliers, catalogs... It's probably not up to other desktop publishing programs like Adobe InDesign, QuarkXPress or Corel Draw, but it's learning curve isn't too steep so it's perfect for beginners and anyone familiar with Microsoft Office's interface.
A great program for editors and printers.
What can you do with Microsoft's desktop publisher?
It offers us the following features and functions:
Insert contents like text or images into pages.
Place different sorts of boxes depending on their content.
Save structures to be repeated in different sections.
Access a wide range of preset templates.
Add batch images.
Design page backgrounds.
Apply different formats and effects to texts.
Integrate and share projects with OneDrive for collaborative work.
Import images from Microsoft's online stock photos.
Use your own photos as background images for your projects.
Thanks to its integration with Microsoft's cloud storage service, OneDrive, it becomes a very useful tool for teamwork: all project members can keep up to date with changes or apply them themselves if they have editing permission.
Furthermore, we can have the program always up to date if we have an Office 365 subscription: the latest version available will be downloaded automatically.
What formats are compatible?
The tool is compatible with different document formats. Thus, you can import files with the following extensions: DOC, DOX, HTML, PUB, RTF, TXT, WPD and WPS. Furthermore, you can export the results in DOCX, BMP, GIF, JPG, PS, MHT, PDF and XPS.
Requirements and additional information:
This trial version lasts for 30 days but requires that you provide personal payment details.
Runs on Windows 7 and above.
You must have a Windows Live account to get a product key here.
Antony Peel at Google +
Images Microsoft Publisher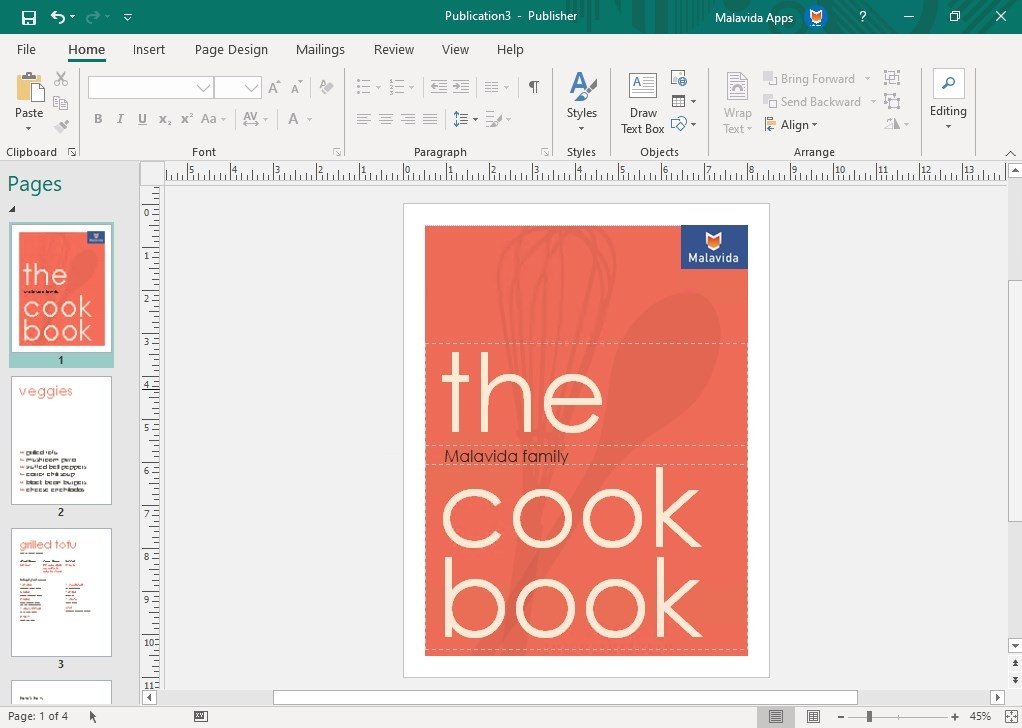 Videos featuring Microsoft Publisher