2016
Microsoft Publisher is a self editing program to create and customize all kinds of publications like information leaflets and magazines in the simplest way

Create publications with this great tool
Microsoft offers you an application to design and create all kinds of publications such as magazines, leaflets, posters, personal cards or websites. This tool can come in very handy if you aren't very experienced in what regards to desktop publishing and graphic design applications. Microsoft Publisher is easy to use and offers plenty of possibilities.
Preset templates for your work
To start working with this tool you'll have a large amount of templates that will make work easier for you. When you launch the application, you'll have to choose which kind of publication you are going to create, and Microsoft Publisher with show you the templates that it has available. What's more, it offers a great amount of tools for graphic design and image editing, that are easy-to-use and intuitive. Publisher will allow you to create publications in very little time thanks to the predetermined contents blocks: you will be able to choose various preset page elements, like sidebars, quote blocks, titles and articles, and easily include them in your design.
The perfect application to create all sorts of print-outs.
Microsoft Publisher also has a useful function: to check the design. This function will indicate possible errors that you may have had during the creation of the design. What's more, it will allow you to configure the printing features so that the result is ideal.Don't think twice and try out Microsoft's best tool to easily create professional publications.
Requirements and additional information:
This trial version lasts for 30 days but requires that you provide personal payment details.
Runs on Windows 7 and above.
You must have a Windows Live account to get a product key here.
The download allows the installation of the whole Microsoft Office Professional package, to install Microsoft Publisher alone choose the custom installation and select this product only.
Antony Peel at Google +
Images Microsoft Publisher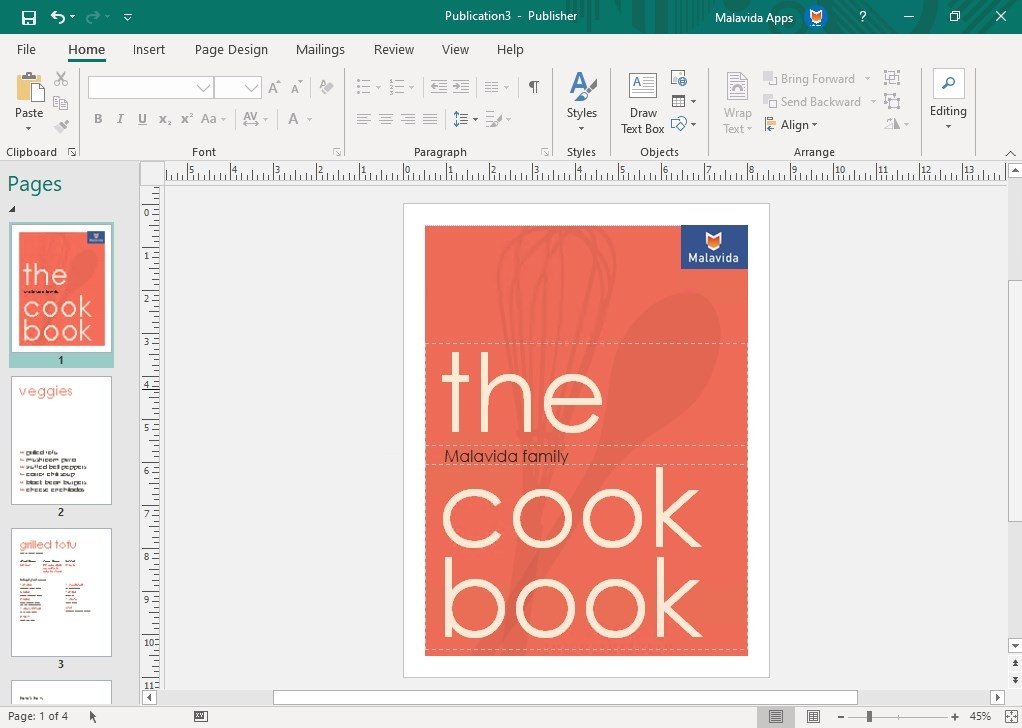 Videos featuring Microsoft Publisher